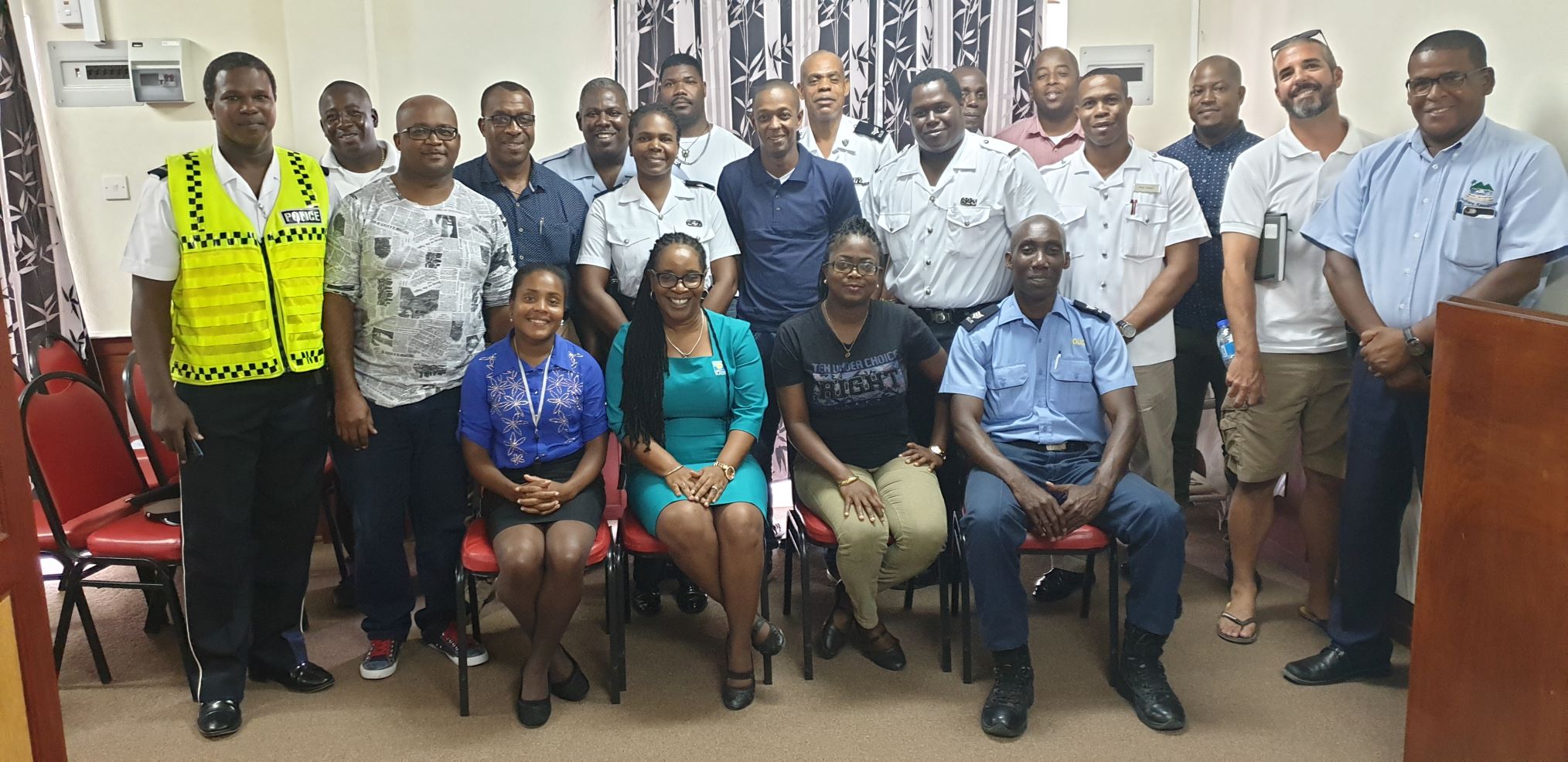 Intro
The Saint Lucia Air and Sea Ports Authority (SLASPA) through the Maritime Division hosted a two day Maritime Law and Boating Safety Awareness Workshop on April 23 and 24 2019 at the Leisure Inn Conference Room, New Development, Soufriere.
The training was facilitated by the Director of Maritime Affairs at SLASPA, Christopher Alexander, the Maritime Assistant Thecla Joseph Charles and Sergeant Wilbur Etienne of the Marine Police Unit of the Royal Saint Lucia Police Force (RSLPF). The workshop saw the attendance of 36 participants from the Southern part of the island; this included Soufriere Police, Choiseul Police, The Customs Department, Hotel Security Personnel, Soufriere Regional Development Foundation (SRDF) and SLASPA's Port Officer.
This initiative is a holistic approach by the Authority geared towards increasing the overall Maritime Law Enforcement awareness and sensitization within the maritime sector. The Police and Security personnel invariably need to interface with other aspects of national legislation. This training will further expand the knowledge of Police Officers/Security Guards wherein they can become first responders in the event of Maritime Legislative infringements and protecting the vital Tourism and boating sector.
recruiting other maritime advocates and re-arming law enforcement with the knowledge and skills required to identify boating safety violations with the requisite interventions; whilst referring to the respective Shipping Laws, without depending solely on the efforts of the Marine Police Unit.
On completion of the training sessions, participants were issued Certificates of Maritime Law Awareness and Boating Safety. It is expected that such additional capability will increase the coverage of maritime interventions thus reducing boating mishaps and optimize the use of all available resources - equipment, procedures and people - to promote safety and enhance the efficiency of boating operations.