Hits: 4102
SLASPA Unveils New Website and Launched Port Showcase
Hits: 4102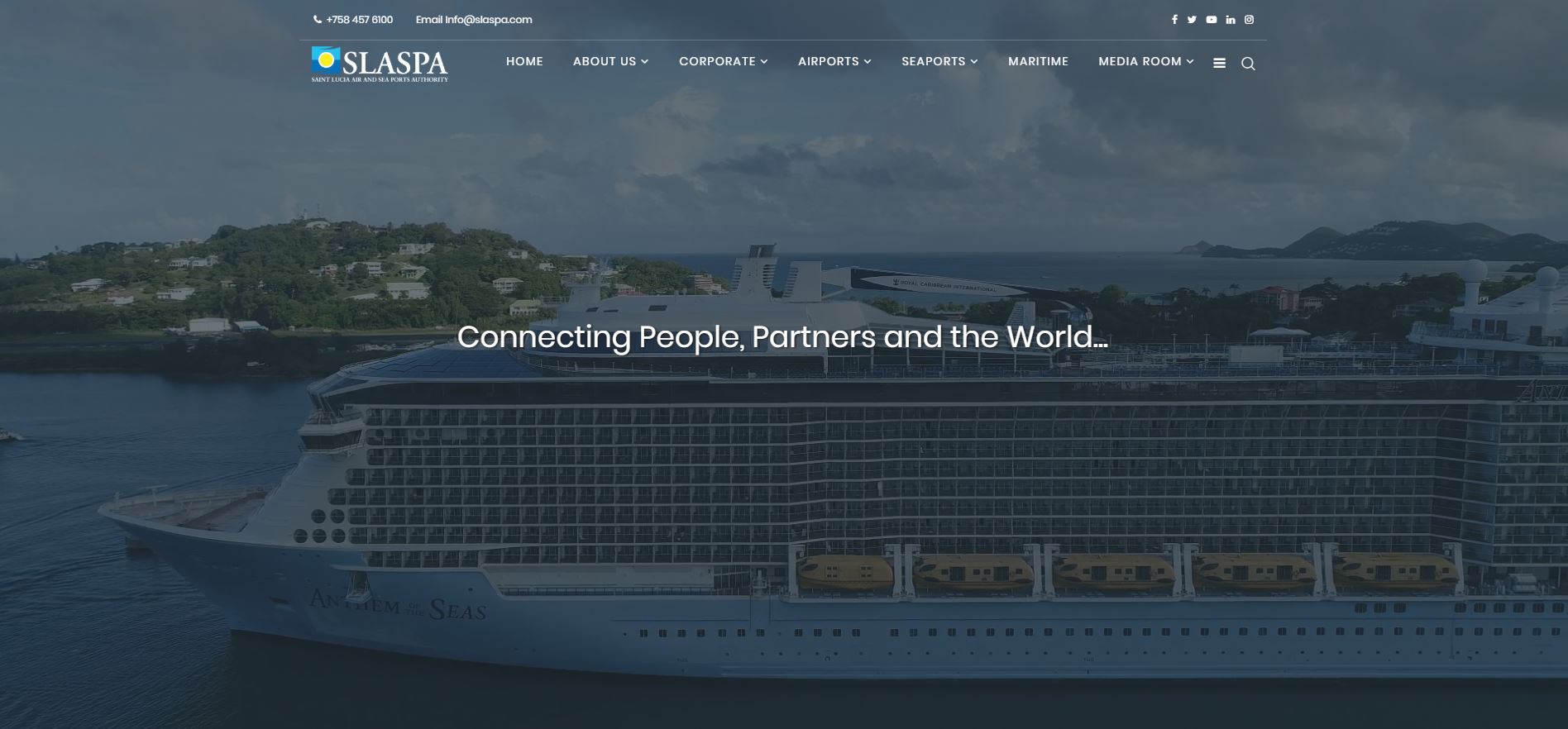 The Saint Lucia Air and Sea Ports Authority (SLASPA) on Friday, July 26, 2019, officially unveiled its new website and launched the SLASPA Port Showcase 2019. The event which was held at the Atrium of the SLASPA Headquarters building brought together partners from the Air and Sea ports community. The new and dynamic website features a modern design with improved functionality and easy access to information on the Authority, its services and valuable links for both internal and external partners.

SLASPA welcomed its first official website more than six years ago, joining other worldwide entities with similar responsibilities. The new site will provide a myriad of information to internal and external stakeholders and the general public. The Authority's new comprehensive website is a response to the needs of its wide cross-section of partners and remaining current in the ever-evolving world of information and communication technologies. It endeavours to create a user-friendly browsing experience that will offer ease in transacting business with the port and obtaining real-time information.

Port Showcase, the first of its kind to be hosted by the Authority will provide an opportunity for convergence for all port stakeholders, create an avenue for networking and forming relationships, present opportunities for business development, demonstrate their commitment to the Port Community, and inspire youth to pursue air and sea port-related careers. The activity will involve a series of talks and panel sessions that would bring partners together to inform of their services. The official announcement of the Port Showcase saw partners who came in at different levels of sponsorship, gold, silver and bronze.
"We recognize the significance of our stakeholders and partners to our operations. In redefining our brand, central is the importance of our interface with the world and key organizations. Like the website, SLASPA Port Showcase will show who we are and make persons understand the real purpose and ethos of our organization SLASPA. Through this website redesign, we will be in a better position to meet the needs of all of our partners and more so our stakeholders. This puts us well in line with our new vision to be a modern gateway connecting people, partners and the world."