Hits: 2335
SLASPA COMMENCES THE HIA REDEVELOPMENT PROJECT
Hits: 2335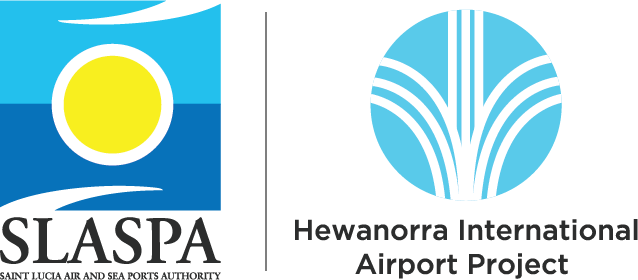 Castries Saint Lucia. "Work on the Hewanorra International Airport Redevelopment Project will officially commence this week," says Daren Cenac – General Manager of the Saint Lucia Air and Sea Port Authority (SLASPA).


For more than a decade, SLASPA and the Government of Saint Lucia have embarked on the airport redevelopment project to meet the ever-changing aviation demands, standards, and protocols. Since the ground breaking ceremony last year, SLASPA's Management, Port Council, and the project team have finalized critical conditions for the commencement of the project.


As a statutory entity, SLASPA is governed by stringent policies. A project of this magnitude necessitates due diligence and meticulous project planning to ensure success and timely delivery. Having completed contractual terms, as well as, the approvals for the masterplan from both international and local authorities, the Authority is now ready to move ahead with the project.


The project kicks off with site hoarding of about 55 acres and the relocation of just over 20 existing airport services this week. This component is part one of a four-phased approach, and is expected to last approximately 4 months. The foundation aspect of the project, which involves the driving of more than 3000 piles will be launched simultaneously.


Construction for the HIA Redevelopment Project is undertaken by Taiwan based, Oversees Engineering and Construction Company (OECC), with project management, engineering and oversight by Miami based, CBRE | Heery. The two companies have extensive experience in their field of work (construction and engineering respectively) for major infrastructural projects across North & Latin America, and the Caribbean.
Through its committed, hardworking and qualified staff, SLASPA has played a significant role in fueling economic activity for over 37 years. It has made a sterling contribution to national development, particularly in the areas of trade facilitation, commerce, and tourism. The HIA Redevelopment Project will have long-term impact on varied sectors of the economy, as the aviation industry evolves into new and dynamic opportunities.
About the HIA Project
The Hewanorra International Airport Redevelopment Project estimated at US 175 million dollars, is to be implemented by SLASPA. It incorporates a 30-year lifespan masterplan that will transform Saint Lucia's economy and revolutionize our position in the regional and international aviation industry. The project covers improvements to the airside with a new: parking apron, 100ft air traffic control tower, 5 passenger loading bridges connecting to a passenger terminal covering more than 337,000 sq. ft, parking lot, and road traffic management systems. For more information visit
www.hiaproject.com
About SLASPA
The Saint Lucia Air and Sea Ports Authority (SLASPA) is the organization responsible for the island's ports of entry. Annually, SLASPA handles over 700,000 tons of sea and air cargo; facilitates more than 840,000 airline travellers, an average of 600,000 cruise passengers, approximately 60,000 ferry passengers, over 54,000 yacht passengers, over 34,000 aircraft movements and berths over 1,000 vessels.