Hits: 3556
SLASPA Anticipates a Promising Cruise Season
Hits: 3556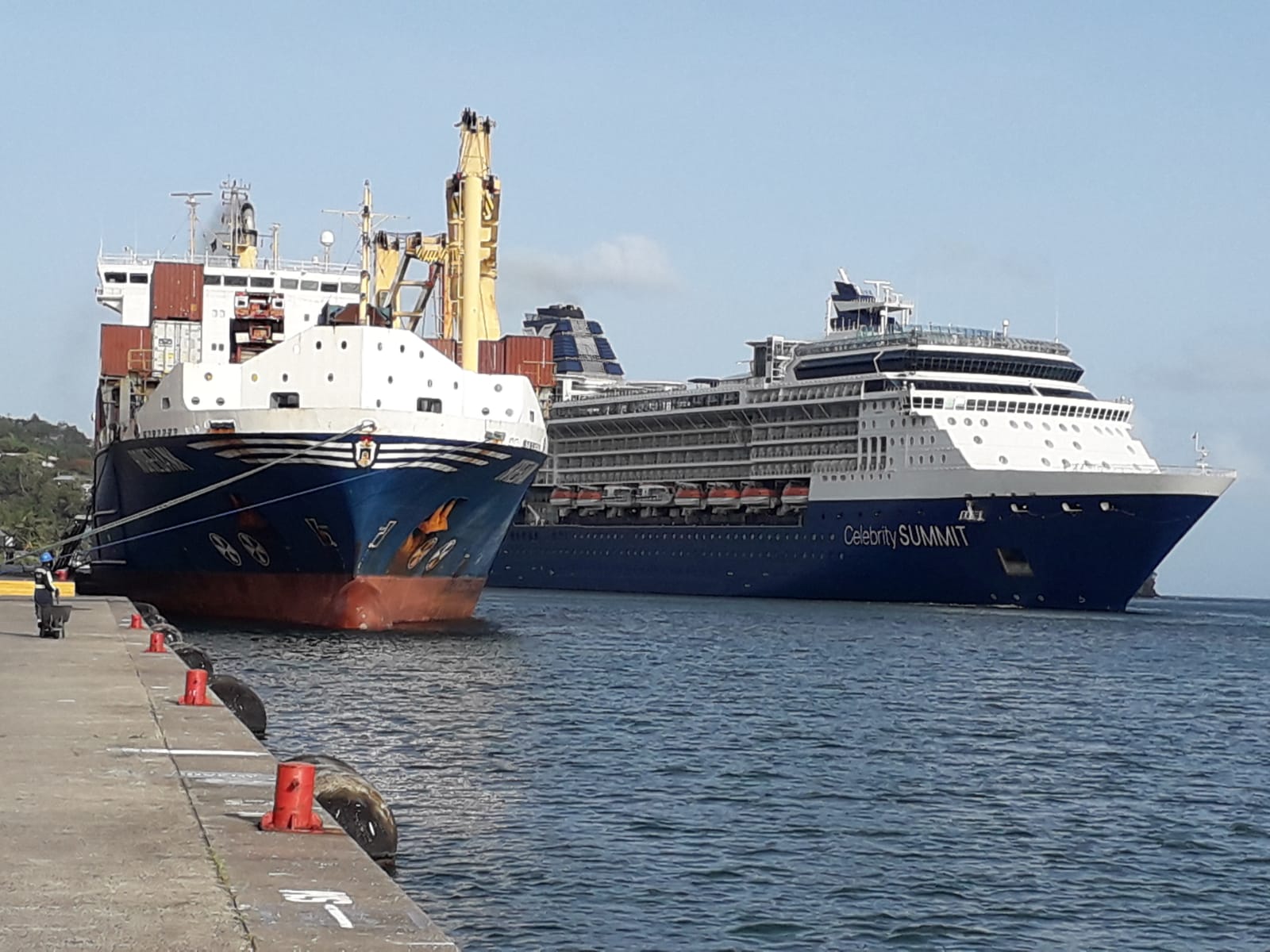 The heartening scene at Castries Seaport on July 13, 2021, reawakened reminiscences of the booming days of cruise and container traffic before the unprecedented arrival of the pandemic COVID-19. Tropic Jewel, berthed near Castries Seaport's Container Berth, was greeted by Celebrity Summit, a 965ft Millennium Class vessel carrying approximately 767 crew members and 410 passengers. Later, in Rodney Bay, the Marina would see the debarkation of 303 visitors, more specifically 127 passengers and 176 crew members onboard a 523ft all-suite ship, Star Breeze.
"The Saint Lucia Air and Sea Ports Authority joins partners like the Chamber of Commerce and the Saint Lucia Tourism Authority (SLTA) in expressing our elation to the upcoming days of cruise traffic" expressed General Manager at SLASPA, Daren Cenac. He further marked this moment as a historical one. According to him, "This is a momentous period for all of us at SLASPA and, by extension, Saint Lucia. We eagerly look forward to a promising cruise season."
Since the closure of the island's borders on March 23, 2020, due to the pandemic, SLASPA, like many other organizations, has had to reanalyze and implement new strategies to meet the demands of a new normal while also ensuring safety.
The inauguration of Celebrity Millennium on June 29, 2021, the island's first cruise call after more than 12 months; and 14 days later welcoming Celebrity Summit to our harborage speaks volumes to President and Chief Executive Officer at the World Travel & Tourism Council (WTTC), Gloria Guevara Manzo's statement of hope on the future of travel and tourism; "Travel and tourism will recover. We will come out from this crisis stronger and better."
We continue to anticipate an exciting cruise season.